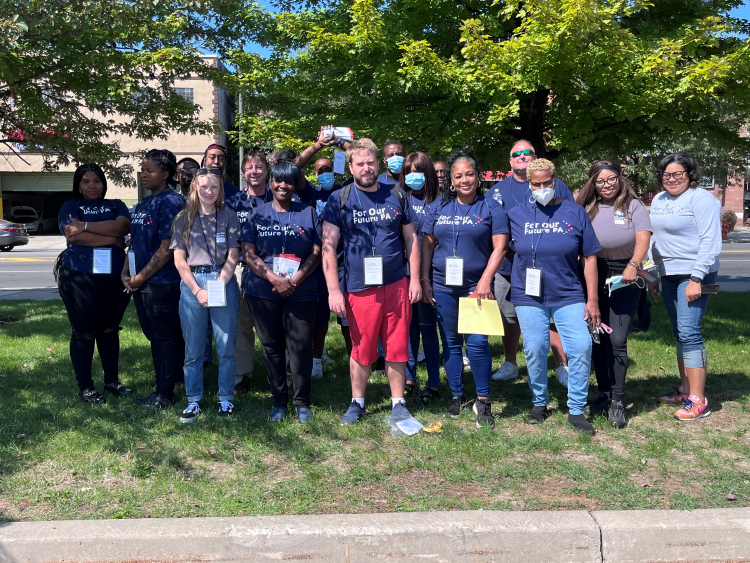 Join Us and Fight for Pennsylvania's Future
For Our Future Pennsylvania connects issues and elections, because the two go hand-in-hand. Strong issue advocacy leads to better campaigns, better campaigns lead to better elections, and better elections lead to stronger outcomes on the issues that we care about in Pennsylvania.
Be part of the conversation as Pennsylvania and our next chapter begins. Your input will help us decide where we go from here and how we best lift up your priorities.
Action Hub
Join us and help make a difference in your community!
Help us build progressive power in Pennsylvania from the comfort and safety of your home–or join us in person.
We need to make our voices heard. Sharing your story makes a difference.
Make a difference in your community by attending one of our events near you.
Support Our Work
Placerat adipiscing libero duis vitae hendrerit. Bibendum suspendisse sed in eget blandit posuere ultrices. Tincidunt maecenas donec est accumsan.